 This course is currently accepting applications for our 2022 classes to be held in the summer. The application is embedded at the bottom of this page.
Our Transformative Justice Class is an opportunity for folks to learn more about everyday transformative justice tools, the roots of this philosophy and praxis, and build community around abolitionist, consensual, and liberatory ways of being.
This seven module course has been designed and developed in community and collaboration with organizers, students, educators, care workers, and advocates. At Spring Up we have been practicing and teaching about Transformative Justice, harm reduction, and consent since our founding in 2013. Until now, this curriculum has only been available to private partnerships with organizations, collectives, and schools. With the launch of bluelight academy, our digital learning platform, we have aimed to make this content accessible to a wider audience that may not have a community or organization in their area that has embraced TJ and had the funding to get training.
While there are a number of incredible resources available about TJ - including books, podcasts, mix tapes, and various private trainings, we have found a gap in digital spaces that go beyond stand alone or individual trainings and provide space for ongoing community building between folks with shared frameworks and values. bluelight academy is designed to be a container for lifelong learning, storytelling, generative conflict, and community care.
The Details
We will have curated cohorts selected in pairs or groups - this means you and a learning partner or you and a group from your life all need to individually apply for the course and commit to going through the content together. This is because we have found that learning and healing cannot happen in isolation and folks are much more likely to bring what they learn back to their communities if they have accountability buddies who know them and their context enough to have deep conversations about how what you are learning applies to your lives and community. We do also accept groups of people who want to go through the course in a small group rather than a pair. If you have a group of 10 or more who would like to take this class as a private cohort, fill out the interest form at timetospringup.org/collaborate
Applicants who are selected will get access to:
Two cohort question & answer sessions with Spring Up team members; one at the beginning of the course and one at the end of the course.
A print copy of Spring Up's accompanying Transformative Justice workbook will be sent to you in the mail (including for international students)
7 modules of online content, each to be released weekly. Each module has about 2 hours of content to review including journaling and reflection prompts
Weekly office hours with our Teaching Artists and coaches to discuss what the content and themes are surfacing in your life, ask questions, get a recap of the pre-work, and hang out with the bluelight community
Spring Up team members will be attuned to our online platform with the ability to respond to questions and comments left under the various resources and modules. We also encourage you to respond and engage with each other! The community is full of wisdom and is just as much about building lateral relationships between students as learning from Spring Up.
Optional add on: You can register for 1-3 individual or pair private coaching sessions with our transformative justice coaches for an additional fee.
If you complete the content including weekly brief feedback forms and a closing reflection during the course timeframe, you will receive a free surprise gift in the mail!
You will have access to the course content for one year, and can choose to renew your access for a lower fee at that time if you choose to.
The rolling application deadline is May 14thfor the summer course. Both you and your buddy or group need to have applied by the deadline in order for either of you to be considered. If we fill all of the spots, we may close registration early.
This course is offered at a sliding scale between $250 and $350 per person. The actual cost is $300. You are welcome to pay this upfront or in three installments. If you would need a scholarship to be able to contribute please indicate what you are able to pay in the application - scholarships are available upon request.
The bulk of this course is asynchronous / self guided with space for you to discuss the content with your learning buddy, other people in your life, or with other class participants in office hours.
Curriculum Timeline and Summary
Module 0: Welcome and Community Building Before the course begins you will receive our community agreements, guidance on how we address harm at bluelight academy, materials for the course, and a safety and self care plan that we encourage you to start before the content begins. In our first session we will share FAQs about the course and get to know each other a little better!
Module 1: Transformative Justice core concepts including roots, values, and core terminology.
Module 2: Trauma & Care including safety & care planning, boundaries, equitable care labor distribution, and everyday support practices.
Module 3: Power, Consent, & Coercion including our power mapping tool to analyze complex and overlapping power dynamics, recognizing signs of coercion interpersonally and structurally, and frameworks to understand and practice consent.
Mid-Course Break, Community Mixer, & Alumni Database:

At this point the course you have the option to join our alumni database of people around the world who want to stay in community, learn together, and support each other's work

.
Module 4: Generative Conflict including how to analyze conflicts, de-escalation, patterns of conflict along race, gender and class lines, and the philosophy of Harm Reduction.
Module 5: Shame & Accountability including unlearning perfectionism, abolishing your inner cop, and discerning between punishment and consequences.
Module 6: Community Accountability including steps and roles in a process, tools, and examples / case studies.
Closing Reflection: You are invited to share an optional reflection on your learning journey with our team and the community in response to any of the following prompts. Reflections from course alumni are integrated throughout the course.

Learning: WRITE, SPEAK, SING, DRAW or COMPOSE something that connects to a key learning you had during the course.
Growth: celebrate your growth by engaging in nature and physically planting something in honor of that and sharing more about what growth you're honoring.
Connection: keep the momentum of connection going by crafting a commitment to yourself and your community.
Your Instructor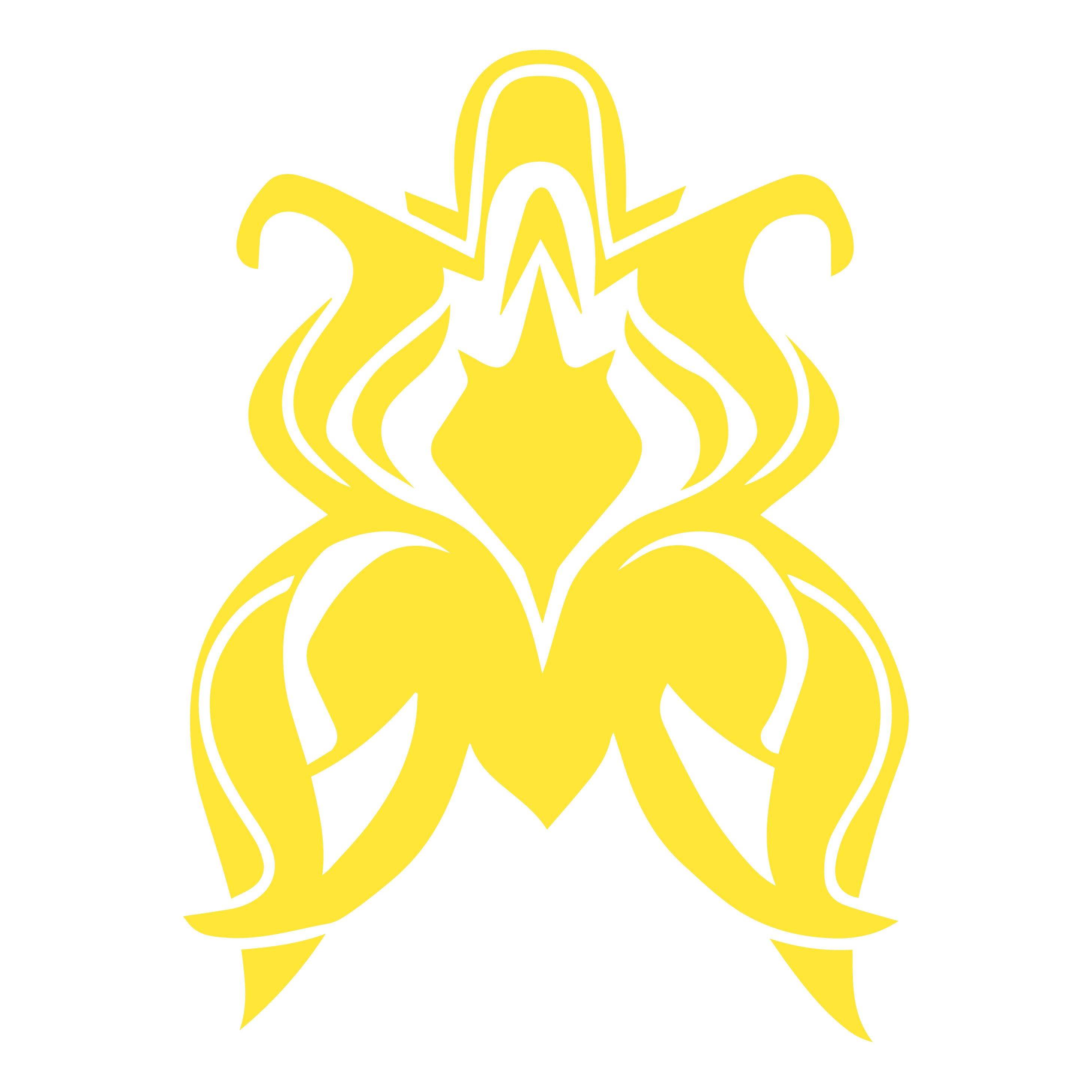 Spring Up is a collective of care workers, transformative justice practitioners, liberatory educators, and coaches practicing and teaching the liberatory arts here at bluelight academy. We cultivate a culture of consent and liberty for all through storytelling and popular education.