Table of Contents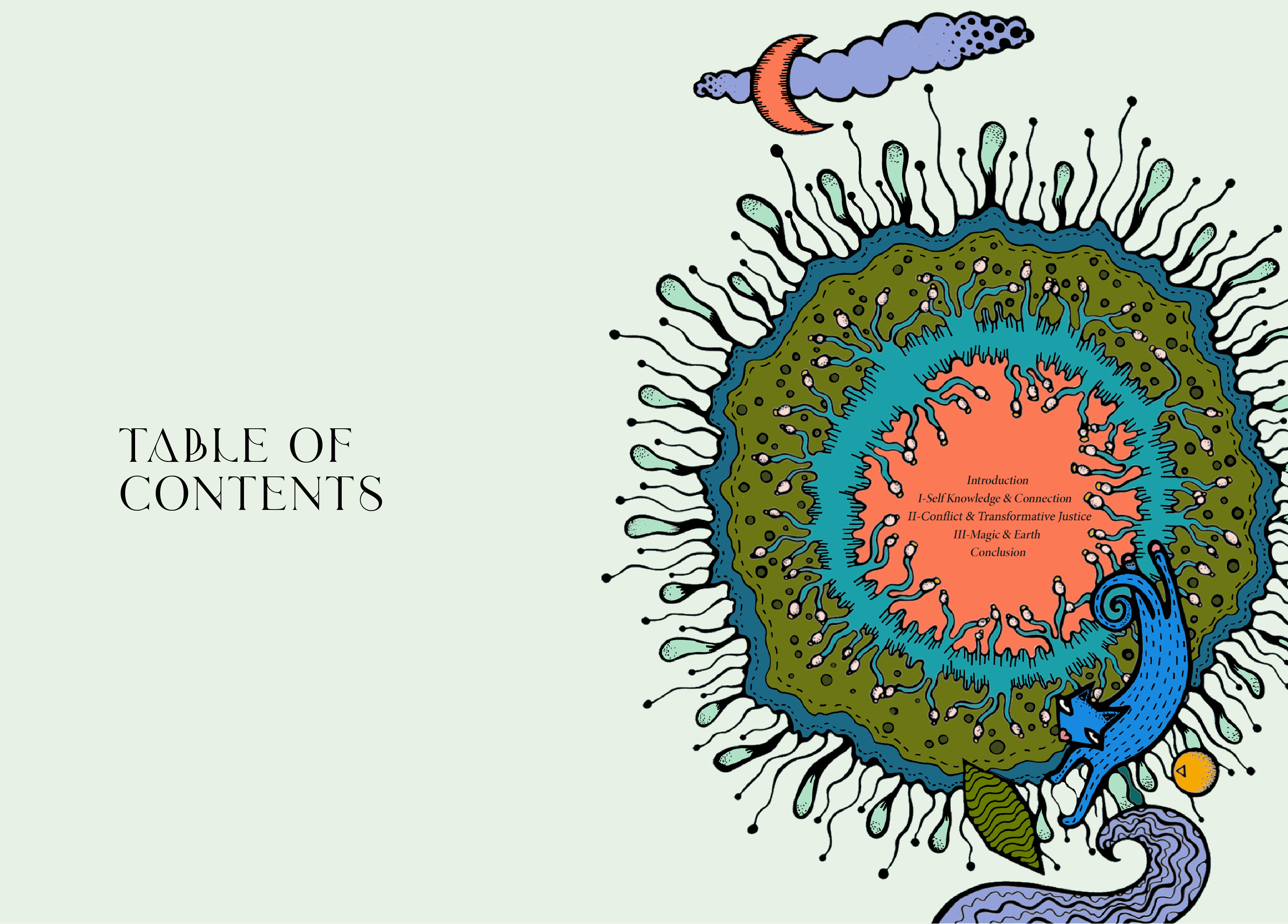 Below you will find a recording of our Resilience + Revitalization launch event where some contributors read their pieces live and shared more about what their pieces mean to them and how they came about.
This video features:
Koriandre Davenport is a bigender Afrosurrealist & multidisciplinary artist with a strong affinity to plants, planets and other celestial bodies whose work centers pleasure in all forms
Zen Lara is a Chicanx disabled queer trans healer, community organizer, TJ practioner, systems thinker, cultural & tech worker living on Muscogee/Creek lands in Atlanta.
Liliana Epps: When liliana is not stressing (Gemini moon), cooking vegan food (Pisces sun), or working to dismantle the colonial-hetero-patriarchy (Sagittarius rising); you can find her making music, writing poetry, dancing, and/or cuddling with her cat.
Spring Up coach, Kai Werder: Kai is a certified sex educator, coach, and healing practitioner who supports people in their sexual healing by focusing on pleasure.
Spring Up coach, karina norton: karina is a homie, organizer, and certified mediator. They love tending to their plants, creating spaces that center joy and laughter, and believe that building intentional, accountable relationships and communities rooted in care and consent can and will transform our worlds.
Spring Up co-founder, co-director, Imaginatrix and Vision Keeper for this project, Stas S.R. Phoenix: Stas is a nonbinary BlaQ-Italian storyteller, abolitionist organizer, and healer rooted in Denver, CO and Miami, FL.
Spring Up co-founder, co-director, Mythematician and Vision Keeper for this project, Leander S.R. Phoenix: Lea works to prevent and respond to gender based violence as a consent educator, transformative justice practitioner, herbalist, and fiction writer based in Denver, CO. He supported Xy'lai in translating their message to this realm.
The space was co-facilitated by Spring Up coach, Kai Werder and 2021 Summer Transformative Justice Fellow, Berenice Thompkins. This video was edited by Spring Up Design Lead, Shaina M. Doliny.
Complete and Continue